This is #1 in the series "5 Ways to Love Yourself." Check back tomorrow for Part 2.
Self-care first, everything else second.
It's awfully difficult to love myself when I'm hangry, tired, or feeling grimy. When there is an unmet basic human need (i.e. food, sleep, shower), I cannot focus on anything else. When I get hazy minded or find myself in a negative spiral, it helps to ask myself if I've been taking care of myself.
Self-care looks different for everyone in different situations. It can be physical (like eating and sleeping), mental, or emotional. One doesn't necessarily
have to come before the other (they are all equally important), and the actual fulfillment order depends on how they work together for you.
For instance, sometimes I find it difficult to eat if I'm feeling unproductive, so I will perform a simple task to boost my self-esteem. It can be anything from opening my video editing program, to washing a few dishes, or running on the treadmill for 30 seconds. That type of task would "loosen" my tense brain and I'll feel calm enough to eat.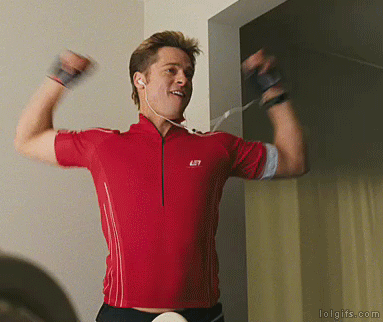 GET UP AND MOOOOVE!!
Self-care may also include therapy or coping mechanisms. I get counseling once a month, and the rest of the time I am my own "counselor" by journaling and writing down my thoughts and emotions. I also make use of my coping mechanisms when they are needed. One example is how I always take my sunglasses, visor, fidget spinner (or cube ☺), and earbuds with me when I go out in public to prevent anxiety and sensory overload.
Journaling is theraputic :) I have this fidget spinner and take it with me everywhere :)
What is part of your self-care routine? Comment below!
Grab a copy of "Through Our Eyes: Living with Asperger's" (Special Edition 50 min version) for only
$10!
Discount expires soon (1/15/18)
Like this post? Leave a tip for Alyssa: